After being bitten by a rabid fox, a congressman wants cheaper rabies treatments
Permalink - Posted on 2022-09-29 12:43
California Rep. Ami Bera was bitten by a rabid fox on Capitol Hill in April. He's OK, but now, he wants to make sure the cost of the lifesaving treatment isn't a burden for those who need it.
---
They were turned away from urgent care. The reason? Their car insurance
Permalink - Posted on 2022-09-29 09:00, modified at 17:52
Russell Cook expected a quick, inexpensive visit to an urgent care center for his daughter after a car wreck. She wasn't badly hurt, but they were sent to an emergency room — for a much larger bill.
---
Zoonotic diseases like COVID-19 and monkeypox will become more common, experts say
Permalink - Posted on 2022-09-29 09:00, modified at 10:19
Researchers say diseases that spread between humans and animals will become increasingly commonplace as human expansion into previously uninhabited areas intensifies.
---
Why The Bladder Is Number One!
Permalink - Posted on 2022-09-29 04:10, modified at 10:19
When's the last time you thought about your bladder? We're going there today! In this Short Wave episode, Emily talks to bladder expert Dr. Indira Mysorekar about one of our stretchiest organs: how it can expand so much, the potential culprit behind recurrent urinary tract infections and the still-somewhat-mysterious link between the aging brain and the aging bladder.
--------------------------------------------------------------------

Our third birthday is coming up on October 15th and we want your voice on our show! Send us a voice recording with your name, where you're located, a one-sentence birthday wish, and this exact sentence: "You're listening to Short Wave, from NPR." E-mail it to us at shortwave@npr.org and we may put it at the top of one of our birthday shows.
---
Katie Couric says she's been treated for breast cancer
Permalink - Posted on 2022-09-28 17:57, modified at 18:52
The TV news host, who memorably was tested for colon cancer on the Today show, wrote on her website that she's had surgery and radiation treatment. "Please get your annual mammogram," she said.
---
Some hospitals rake in high profits while their patients are loaded with medical debt
Permalink - Posted on 2022-09-28 09:01, modified at 18:52
Across the U.S., many hospitals have become wealthy, even as their bills force patients to make gut-wrenching sacrifices. This pattern is especially stark for health care systems in Dallas-Fort Worth.
---
Some don't evacuate, despite repeated hurricane warnings, because they can't
Permalink - Posted on 2022-09-28 09:00, modified at 20:52
People with disabilities, people who can't afford it and people who don't want to abandon their pets are among the many who can't easily get up and leave before a hurricane.
---
The Heartbreak And Cost Of Losing A Baby In America
Permalink - Posted on 2022-09-27 21:00, modified on 2022-09-28 20:52
Every year, more than 300,000 U.S. families have infants who require advanced medical care in neonatal intensive care units.

Specialized treatments and round-the-clock care rack up enormous bills for parents as they try to navigate their baby's care. And in the worst case scenarios, some families are left with millions of dollars in medical bills long after their child has passed.

We talk to Kaiser Health News correspondent Lauren Weber about her reporting on how steep medical bills have impacted families and what resources are available for parents with infants in the NICU.

We also hear from Kingsley Raspe about the bills that piled up from treatments for his daughter, Sterling, and the heartbreak of dealing with insurers after she passed away at eight months old.

In participating regions, you'll also hear a local news segment to help you make sense of what's going on in your community.

Email us at considerthis@npr.org.
---
At Freedom House, these Black men saved lives. Paramedics are book topic
Permalink - Posted on 2022-09-27 10:00, modified on 2022-09-28 20:52
These Black men saved lives a half-century ago. A new book highlights their successes and the challenges they had to face. Some now want to make sure that memory is not forgotten.
---
Montana health officials call for more oversight of nonprofit hospitals
Permalink - Posted on 2022-09-27 09:01, modified on 2022-09-28 20:52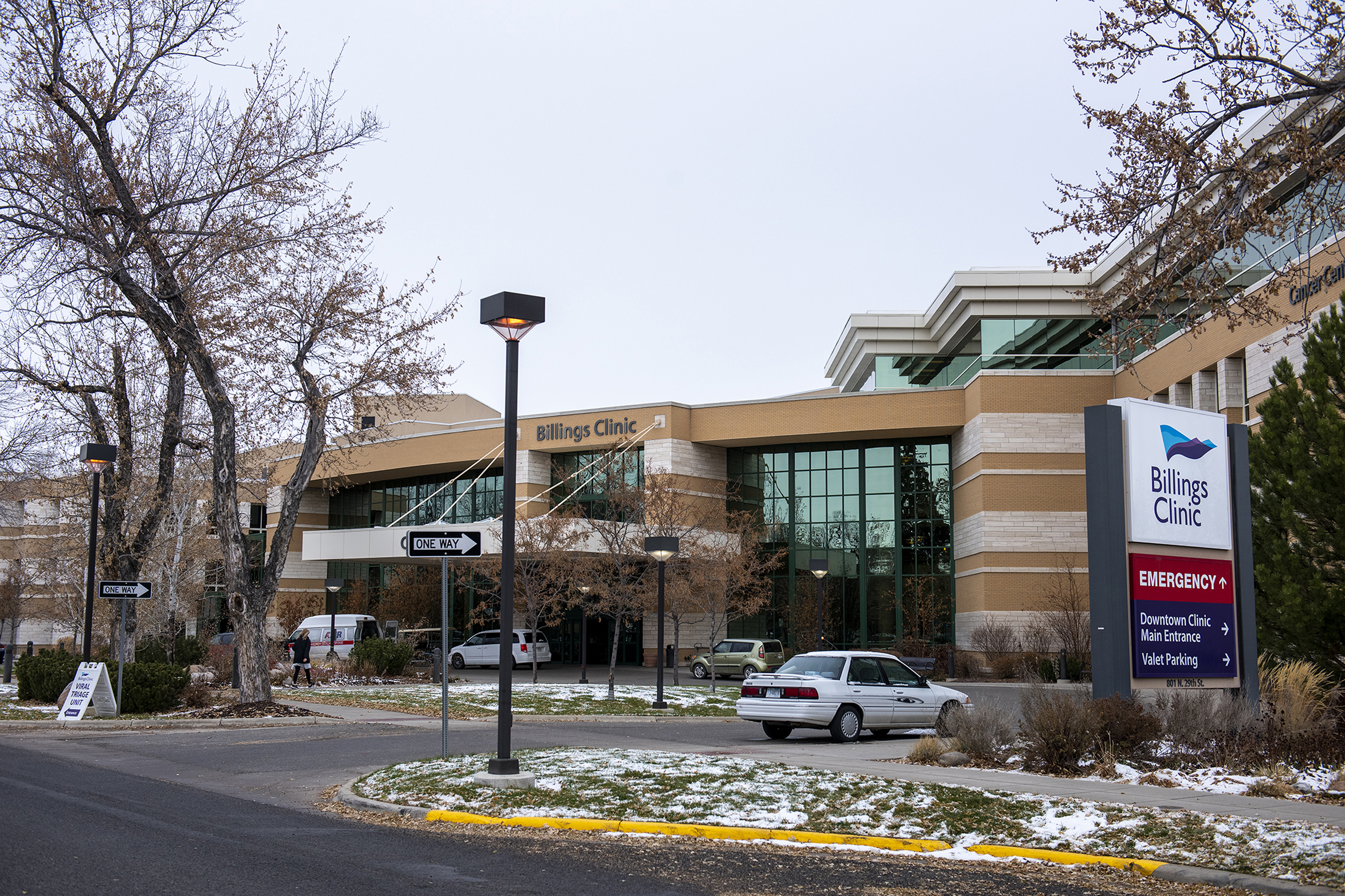 Montana is one of the latest states to suggest many nonprofit hospitals aren't giving back enough in charitable contributions to the community to justify their tax-exempt status.
---
Why the White House wants to put nutrition labels on the front of food packages
Permalink - Posted on 2022-09-27 09:00, modified at 18:49
The Biden administration unveiled its plan to end hunger and diet-related diseases in eight years — 40 pages of ideas to make nutritious food easier to get in America.
---
Telemedicine abortions just got more complicated for health providers
Permalink - Posted on 2022-09-26 09:01, modified at 18:03
Prescribing medical abortions across state lines is now risky for doctors. "We're talking about something that's a protected right in one state and a felony in a sister state," says one legal scholar.
---
HIV crashed her life. She found her way back to joy — and spoke at the U.N. this week
Permalink - Posted on 2022-09-23 19:01, modified at 21:23
Diagnosed with HIV before her wedding, Bupe Sinkala didn't tell her husband and saw her marriage — and life — crumble. Now she's a community health worker advocating for her unsung profession.
---
Here's what will happen at the first White House hunger summit since 1969
Permalink - Posted on 2022-09-23 16:13, modified at 16:23
The Biden administration wants to end hunger in the U.S. in eight years. At a conference on Sept. 28, the White House will unveil its plan.
---
California plans to phase out new gas heaters by 2030
Permalink - Posted on 2022-09-23 14:52, modified at 16:23
The California Air Resources Board approved a plan to phase out sales of new gas furnaces and water heaters in the state by 2030.
---
Here's what the FDA says contributed to the baby formula shortage crisis
Permalink - Posted on 2022-09-23 09:00, modified at 14:09
The Food and Drug Administration rattled off 15 reasons behind the national baby formula shortage, but couldn't identify a specific person or agency responsible.
---
Flu is expected to flare up in U.S. this winter, raising fears of a 'twindemic'
Permalink - Posted on 2022-09-23 08:59, modified at 17:13
After virtually disappearing for the last two years, there are troubling clues that the flu could come roaring back this year, to cause trouble alongside COVID.
---
The heartbreak and cost of losing a baby in America
Permalink - Posted on 2022-09-22 13:50, modified at 21:21
Even after their babies died, hospital bills kept coming. These parents of fragile, very sick infants faced exorbitant bills — though they had insurance. "The process was just so heartless," one says.
---
A box of 200 mosquitoes did the vaccinating in this malaria trial. That's not a joke!
Permalink - Posted on 2022-09-21 20:59, modified on 2022-09-27 16:22
Volunteers for the trial put an arm over a box with hundreds of mosquitoes carrying a genetically modified malaria parasite. Here's why they did it that way — and why the trial holds promise.
---