Dr Pepper Announced as Team SoloMid Sponsor Ahead of NA LCS Opening Game
North American esports organisation Team SoloMid has announced that Dr Pepper will be the latest sponsor for all it's competitive teams, joining other non-endemic brands Gillette and Geico. This is hardly the first time the soft drink brand has appeared in esports. Dr Pepper Germany partnered with mouseports in 2017, and TSM owner Andy 'Reginald'...
---
Dev Diary 15: New Bandit Base, Car Shop, Waypoint System + MOAR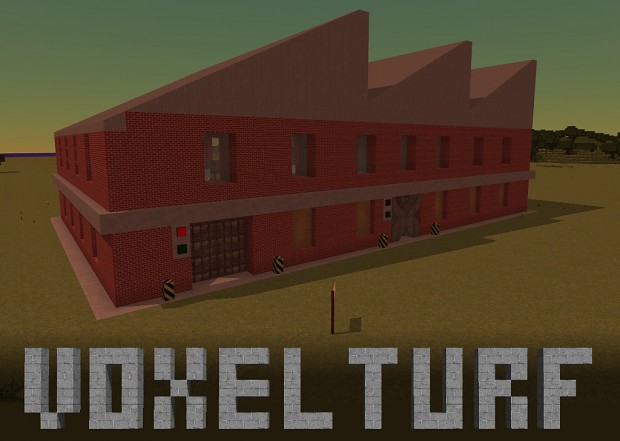 The latest patch adds a Big Bandit Base, a Car Shop and a bunch of QoL improvements. Lets dive in!
---
Twisty Road Tips, Tricks, and Strategies
Argh, Twisty Road! If you're not looking for something that will challenge your patience, you should probably steer clear of this arcade endurance test. You control a ball rolling along a very, very twisty road. You can steer the ball left and right around tight turns and your goal is to get as far down the road as possible without falling into the void.
Yeah, good luck with that. We'll try to help:
Doing the twist
If you've played other games that involve controlling a ball down a road, like Balls Race, you might at first balk at the control scheme. You don't direct the ball back and forth with your finger. Rather, you tap one side or the other of the screen to steer it as it goes. You can hold your tap to steer the turn tighter, or tap lightly just to adjust. Mastering the feel of these turns and knowing exactly when to turn and how much is key to surviving for long.
Practice, practice, practice
There isn't much else to the game and few actual maneuvers you can use to give yourself an advantage. It's really all about learning how to navigate each turn carefully and accurately. That's why the biggest key to Twisty Road is practicing often. Early on, it's not worth it to burn Continues, watching an ad to keep going. If you didn't travel farther than you could get during a 30-second ad, don't bother. Later, once you're farther down the track, you can start using Continues to up your score rather than just trying to get better at the game. Consider the moment using them becomes worth your time your initiation into Twisty Road Mastery.
Jump at your own risk
Okay, I lied. There's one thing you can do to improve your distance without twisty-roading around, but it's risky. You can jump off the track and try to land on a piece of it further below.
This is horribly inefficient unless you're dedicated to practicing it and doing it properly. After you fall off the track, you have a certain amount of time before the screen goes black and you actually Game Over. During that time, if you touch the track again, you'll be safe. If you fall again, the clock resets, and if you land, you'll automatically keep going and your score will adjust with the next gate you pass. If you land going the wrong direction, the game will even turn you around!
This can be a way to recover if you fall off accidentally, so it's good to see how often you can do it during accidental deaths. It's definitely a risky way to play, though, so I only recommend it if you've already mastered Twisty Road as it's intended to be played and want a greater challenge and higher numbers.
The post Twisty Road Tips, Tricks, and Strategies appeared first on Gamezebo.
---
PC Deals of the Day: Pick Up The Fractured But Whole for 50% Off, And More
As with the recent hype that was given to the Spectre and Meltdown found in your CPU chips by Intel, AMD, ARM regarding gaming that it will slow the speed of your PC and stuff. It had been resolved...
Read the rest of the story at SegmentNext.com
---
Best Nintendo Switch Deals; Joy Cons, Pro Controller, Joy Con Wheel, and More
With the increase in sales of the Nintendo Switch, there has also been a demand for its accessories. But people want it cheap so we are giving you a list of all good Nintendo Switch Deals that you...
Read the rest of the story at SegmentNext.com
---
PlayStation Japan's New Video Shows Early 2018 Lineup, God of War Still on Track
The new music video is out from PlayStation Japan which showcases some of the new games that we can expect on the PlayStation come 2018. There are a lot of new titles and most of them excite us...
Read the rest of the story at SegmentNext.com
---
The Last Of Us Director Reveals His Reason To Exit Naughty Dog Was Uncharted 4's Development
The Last of Us is one of the best games of the last generation of consoles and was directed by Bruce Straley, who left as the development of Uncharted 4 began and now the developer has explained why...
Read the rest of the story at SegmentNext.com
---
Everything You Need to Know About SpiderMan PS4 – Confirmed Characters, Story, Visual Fidelity
SpiderMan PS4 was first shown at E3 in 2016 and ever since we have been waiting for its release patiently. Now, almost one and a half year later we are still waiting for the game to launch; but we...
Read the rest of the story at SegmentNext.com
---
11 Things About Sony's Venom Movie That Have Us Concerned
Sony's Venom movie was announced out of the blue to be released on October 5, 2018. Amid a flurry of disbelief and excitement, there were so many questions about who, what, and why? In the world...
Read the rest of the story at SegmentNext.com
---
Leaked Final Fantasy VII Remake Art Showcases Environments And More
Final Fantasy VII Remake has been in development for quite some time and Square Enix has been very tight-lipped about the project, however, some new Final Fantasy VII remake art has been leaked. This...
Read the rest of the story at SegmentNext.com
---
What are we all playing this weekend?
I realise it's trite to talk about the weather but we had a great bit of snow this week. I live off a main road it's common to hear drunk people walking past talking, singing, or shouting in the middle of the night – but snow magically calmed some this week. 2am, two people spend a while going on outside my window, one of those halfhearted drunk arguments, but when they suddenly go quiet I worry something has happened. I poke my head out the window and… they're building a snowman. They're rolling snowballs around, snapping stickarms off Christmas trees out by the bins, and very quietly building a metre-tall snowman. Eventually they left, and took the snowman with them in their arms. Magical. Thanks, snow. Anyway, something something video games?
What are you playing this weekend? Here's what we're clicking on.
---
Mutant Football League Launches For PS4 And Xbox One For $19.99
The crowdfunded, spiritually rebooted successor to EA's Mutant League Football has officially launched for the Xbox One and PlayStation 4....
The post Mutant Football League Launches For PS4 And Xbox One For $19.99 appeared first on One Angry Gamer.
---
Alliance to debut the new lineup in DAC 2018 regional qualifiers; Details on qualifiers released
Perfect World has partnered up with PGL and FaceIT to host the non Chinese DAC 2018 Major open and regional qualifiers starting in just over one week.
Click here to read the full article.
---
Genital Jousting's final cut thrusts into the limelight with story mode
Everyone loves a good dick joke, but Broforce studio Free Lives' Genital Jousting is something else. It's bizarrely visceral and meaty in a way that comedy schlongs rarely are. It feels a world away from the twirling phalluses of Mount Your Friends, with meat slapping against meat with uncanny gusto, accompanied by some quite unsettling Foley work.
At Free Lives realize this, to some degree, and have attempted to put fears to rest and defuse some difficult questions with an extensive Q&A. It's a complex, thorny thing and one I'm not especially willing to deep-dive into. What's less complex is that the game has left early access and properly launched, including a solo story mode, as unusual as that sounds.
---
Stardew Valley is 2017's Most Downloaded Switch Title
Nintendo announces that the indie hit Stardew Valley is the most downloaded Switch title of 2017, beating out other hits like Minecraft, Sonic Mania, and more.
---
Street Fighter V: Arcade Edition Review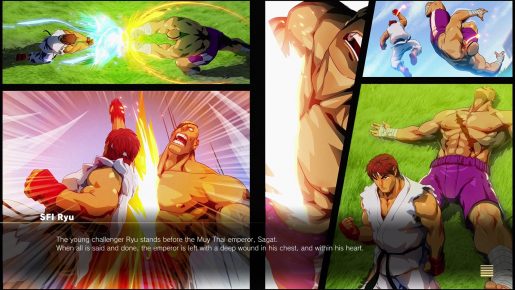 Street Fighter V was a hard game to review. On one hand there wasn't a lot of content but on the other hand it wasn't bad content. For better or worse a lot of people took a moral stance against it, resulting in it being reviewed on what it should be, instead of what it […]
---
Get a four pack of Lethal League Steam keys with every PC Gamer Weekender ticket
Worth £29.99! Save 20% on tickets with the code PC-GAMER20.
---
Which game are you most looking forward to this year?
Here are our answers, but what are yours?
---
Speedrunning Mario has transformed the way I play games
We all know about Usain Bolt and his ludicrous speed over 100 metres. He currently holds the record with 9.58 seconds. Paula Radcliffe set the fastest women's marathon at 2 hours, 15 minutes and 25 seconds. In sports, world records mean acclaim and the chance to be recognised as the best in the business. But human obsession over world records isn't limited to the track or the sportsfield. Tony Glover is a name you won't likely be aware of unless you're into horticultural endeavours; he holds the record for growing the world's heaviest onion at 8.5kg. You maybe haven't heard of Silvio Sabba, an Italian man who aims to hold as many records as possible. He currently has around 70 titles to his name, including most clothes pegs attached to his face in one minute (51), most AA batteries held in one hand (48) and most CDs balanced on one finger (255).
Video games are no stranger to the setting and breaking of records - there's even a yearly book dedicated to the achievements of the industry. And there's one facet of games that shines particularly brightly here - speedrunning. Eurogamer reports on speedrunning fairly regularly, and it's not hard to see why. A speedrunner attempts to finish a video game in the fastest time possible. Events are held across the world for marathon sessions, usually raising money for charity. Twitch and YouTube are abuzz with new and old runners trying ludicrous things, and every few weeks you hear of someone who battled through Dark Souls in record time using a Guitar Hero controller, or someone who played through Zelda blindfolded. So what's it like when the pad is in your hand and the clock is ticking? What's the true appeal of speedrunning, and how does it change the way you see games?
Speedrunning didn't fully capture my attention until I ventured onto YouTube a few years back to look for tips for Spelunky. I wanted guidance regarding how to reach the Hell level, and I needed to see what an 'Eggplant run' was. As with explorations on YouTube, I immediately fell down a rabbit hole; hours later I was still sat, cross-legged, childlike, watching as someone wrapped up an entire Spelunky run in a matter of minutes. Next, Games Done Quick rolled around and a guy called Kinnijup was scheduled to run Spelunky. I wasn't just impressed with his skills, I was stunned - he could finish the game in under five minutes, without collecting any gold! I followed him on Twitch and listened out for names of other runners; within two weeks I was watching everything I could.
---
Final Fantasy VII Remake concept art debuts at Final Fantasy 30th Anniversary Exhibition
Square Enix is debuting new concept art of Final Fantasy VII Remake at its Final Fantasy "Farewell Stories" 30th Anniversary Exhibition, which will run at the Mori Arts Center Gallery in Roppongi Hills, Tokyo from January 22 to February 28. The concept art is part of the "Words Aerith Left Behind" exhibit, in which the […]
The post Final Fantasy VII Remake concept art debuts at Final Fantasy 30th Anniversary Exhibition appeared first on Gematsu.
---