Terranigma on SNES Gets The Ultimate Digital Audio Treatment
Permalink - Posted on 2017-07-27 22:38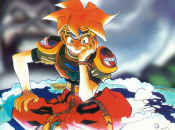 MSU1 Magic turns Quintet into full orchestra
---
'The Elder Scrolls: Legends' Interview With Pete Hines, Bethesda's VP of PR/Marketing
Permalink - Posted on 2017-07-27 22:37
I know that many of you have been patiently waiting for The Elder Scrolls: Legends [Free] to move from tablets to phones, so I'm sure you're pretty happy now that you can finally play Legends on your iPhones. Given the opportunity of the game finally going universal, we got to interview Pete Hines, Bethesda's VP of PR/Marketing, on the game coming to phones and about the game's future more generally. I've been enjoying the game, especially after the Skyrim expansion, and I'm looking forward to seeing what other features and ideas we'll get in the future. Enjoy the interview below.
What were the challenges of bringing Elder Scrolls: Legends to phones?
As you might expect it was largely one of UI and device compatibility testing. Obviously there's more to it than that, but those were the big ones we had to tackle.
I know you give plenty of rewards to players, so is there a promotion to go along with the launch?
Anyone who pre-registered the game through the Google Play store will receive a free legendary card (after Chapter 8). In addition to all the free stuff we give away as part of the main story (5 decks, free packs and card upgrades), you also get one of five Skyrim-themed decks that include some of the new cards from Heroes of Skyrim.
How do you feel about the state of the game now versus when it was launched? Happy with the additions and the players' reactions?
It's a process. We're always in a state of improving, adding, tweaking, fixing, etc. I'm very happy with the response to Heroes of Skyrim. I think it had exactly the sort of impact we hoped and expected. I love the design of that set, the new mechanics…pulling dragons from my graveyard, leveling up shouts.
How did you go about turning Skyrim into content suitable for a CCG?
That's all down to our design team, led by Paul Dennen, Creative Director at Dire Wolf. They do a great job of taking the content of an area or a game or a character and really making it work as a card. So how shouts work, how dragons interact with each other, or the "Stormcloaks vs Imperial" clash from Skyrim, and how that plays out in Heroes of Skyrim through tribal themes. I think it's part of what people really liked about the base game and cards and the Dark Brotherhood story we released. Heroes of Skyrim is just another evolution in that process of making a really fun strategy card game out of games and content that you might already know or have played in one of our RPGs.
Should we expect to see content from other Elder Scrolls games make their way to Legends?
I don't know if you should expect it, but you shouldn't be surprised if it happens. The fun thing about Legends is that the game was setup on this premise that we can jump around to whatever era we want, whenever we want. Because you're playing out stories and Legends told from the Scrolls. So we aren't tied to any one timeframe or part of Tamriel.
The CCG space is quite crowded, how are you hoping to stand out in the long-run?
We're going to continue to do the things that make us different and distinct. I think we've tried to be responsive in keeping our game healthy, continuing to design cards and content that appeal to experienced players but are fun for new players too. I think we're generous in how we give out rewards, like giving everyone a free deck that includes some of the new Skyrim cards. Our Twitch drops program has really been popular and we're going to continue to tweak and grow that for our community. We know what we have, we know it's good, and we're going to keep doing the kinds of things that people have enjoyed about Legends so far.
Speaking of Twitch, you've been doing some fun Twitch drops recently. How did that idea come about, and are you planning on doing anything else similar in the future?
We wanted a way to be able to reward folks for streaming and for watching other players stream. It helps grow and foster the community, and we've had some great content creators that have been with us since the beginning. We wanted to help support them in as many ways as we can. As far as other things, we have ideas we are working on and thinking about. And as always, we also want to hear what our community thinks and would like to see more of.
What other features should we expect to see in the near future?
We have new features we're working on, changes and iterations on things like Chaos Arena and our in-game tournament mode, Gauntlet. Also, growing and expanding our spectator mode, and rolling out new info on more tournaments and competitions, which is something our fan base has been clamoring for. And then lots of small, continued improvements across the board. Whether it's UI changes, or playmat changes, or whatever. We want to continue to grow, expand, and evolve Legends.
Any closing remarks for fans of the game and for those thinking of trying Legends out?
I think folks that give us a try are often rewarded as they find out that while we might be similar to things they know or have played, we do a lot of different things as well. Lane mechanics, prophecy mechanic, runes, deck sizes, single-player content, and so on. I think we have a really solid game that is rewarding and challenging to play. We love the feedback we've gotten from fans and players, and we hope you'll give it a try (for free!) to see what everyone else is talking about.
---
If The N64 Mini Rumor is True, These Games MUST Be Included
Permalink - Posted on 2017-07-27 22:36
Nintendo's got mini fever right now. Hot on the heels of last year's NES Classic Edition, they've gone ahead and announced the SNES Classic, which, in the same vein, is a tiny version of the legacy console packed with some of its best games. While people scramble to preorder the SNES Classic before it's sold out forever, we're instead looking to the future. With the miniaturized NES and SNES confirmed, it's only a matter of time until the Nintendo 64 gets its due. And while there's some obvious inclusions (Mario 64, Starfox 64, and Ocarina of Time are locks), there are a few murkier additions that should make the cut if Nintendo really wants its next Mini console to really represent its classic offerings.
Donkey Kong 64
First off is Donkey Kong 64. Although Rare's Microsoft-owned status likely nixes classics like Banjo-Kazooie and Conker from appearing on the mini N64, Nintendo and Microsoft appear to have come to an agreement when it comes to Donkey Kong. All of the Kong characters and main villain, King K. Rool, are owned by Nintendo. The sticking point in the process before was the Rare-owned retro minigame Jetpac. DK64 managed to get a virtual console release though, so Nintendo re-releases clearly aren't off the table. It's a darn good game, and unless a Banjo-miracle happens, it's the best chance we have to get Rare content in on the N64 Mini.
Kirby 64: The Crystal Shards
Kirby 64: The Crystal Shards is another beloved title and the perfect way to get Kirby onto the N64 Mini. He's had titles on both the NES and SNES Classic, and Kirby 64 could continue that tradition.
Kirby 64's colorful visuals, fun, peppy music, and 2D nature would help it stand out among the rest of the N64 Mini's offerings. It also has the benefit of having the very creative power combo system, which still has yet to make a resurgence in the franchise. It not making the jump to the Mini would be a tragedy, so hopefully Nintendo agrees and ensures it has a spot.
Paper Mario
Another mainstay of Nintendo's mini-me's so far has been the inclusion of a classic, era-defining RPG title. NES had the original Final Fantasy, and the SNES has Final Fantasy 6 and Super Mario RPG. But with Square having jumped ship on the N64, what RPG title could fill the gap? None other than the classic Paper Mario will suffice.
The Paper Mario series has come to be a beloved franchise even separated from its series of origin, and while its last few games have had a less than stellar receptions, the first two games are still just as beloved as ever. Paper Mario not making the paper-cut would leave the system without its best RPG, and I have faith Nintendo wouldn't leave it off.
Pokemon Snap
This one should be a no-brainer, but given Nintendo's odd predilection to altogether ignore Pokemon Snap, it could very well not make the cut. Not only has Nintendo continually ignored the deafening cries for a sequel (which the Switch would be perfect for, by the by), but the game also has competition in the form of Pokemon Stadium 2. Ideally, the N64 Mini would be able to host both of its inspiration's premier Pokemon titles, but with its list of titles likely to be shorter than the SNES Mini's 21, the idea of two Pokemon games might get nixed early on.
Sin and Punishment
Now let's get into the more obscure titles. Sin and Punishment isn't the most well-known N64 title, and that's not by coincidence. The original title wasn't released outside of Japan, but the demand for it to come West was eventually enough for it to make it to the international Wii Virtual Console. The response to the title coming to the VC then resulted in a sequel being made for the Wii. As a rail shooter, Sin and Punishment would provide a different genre than most other possibilities, and having it be on the international N64 Mini would be a nice way to finally bring the title full circle.
Wave Race and 1080 Snowboarding
Wave Race and 1080 Snowboarding are two of the N64's best multiplayer games, but unfortunately, they don't get nearly the amount of love that other multiplayer games do. Multiplayer titles like Mario Party and Mario Kart are basically definites for the system, but these two are a little less likely. If Nintendo wants the N64 Mini to succeed outside of just its rarity, a diverse set of multiplayer games is needed, and Wave Race and 1080 Snowboarding are perfect to do that.
Bomberman 64
Speaking of multiplayer games, there's one title that is a 4-player necessity: Bomberman 64. The Bomberman series is a perfect example of the adage, "If it ain't broke, don't fix it." Despite the main concept being basically the same in every title, Bomberman has always been the bomb when it comes to it's multiplayer. Hudson and Konami, the owners of the franchise, have been on board with prior Minis, with Castlevania entries making the cut for both the NES and SNES Minis, and Bomberman himself getting a slot on the SNES. Hopefully, that streak won't be broken and Bomberman 64 gets a place on the N64 Mini.
Mother 64
The SNES Mini was announced with a big bombshell title attached to it -- Starfox 2, a never-finished, never-released sequel to the SNES's original title. After over a decade of leaked early ROMs, developer interviews, and abandoned ideas, a title thought to be lost forever was getting an official release. So how could the N64 Mini ever hope to top that? By coming with it's own lost title -- Mother 64.
Mother 64 was originally set to be Mother 3, the sequel to the game we Westerners know as Earthbound. It was eventually canceled, and a later project eventually became the ever-requested-for-localization Mother 3 we know today.
But Mother 64 was set to be a completely different game than the Mother 3 that came to be, and was, according to various interviews, over 50% done by the time it was canned. It even had a huge, playable demo at Nintendo's Spaceworld 1999. If Starfox 2 could be completed, and Nintendo can finally let it see the light of day, the N64's best equivalent -- and the smartest decision for Nintendo -- would be finishing up Mother 64 and including it on the micro-console. After all, there were already jokes about Starfox 2 being released in the West before Mother 3 was. Could you imagine the reaction if a different, unreleased Mother game beat Mother 3 to the punch?
And those are our picks for what Nintendo ought to include on the N64 Mini. So what do you think of our choices? Were there any obvious games we missed? Are there any other lost titles that you think should be resurrected? Let us know in the comments below, and we'll keep you posted on any developments regarding the N64 Mini rumors.
---
Electronic Arts Teases 12 Games in Development with Frostbite, New "Great" Battlefield and More
Permalink - Posted on 2017-07-27 22:31
Electronic Arts executives announce that the publisher's studios have twelve games in development with its proprietary Frostbite Engine, including the next Battlefield, the Star Wars action adventure by Visceral Games and more. ...Read More
The post Electronic Arts Teases 12 Games in Development with Frostbite, New "Great" Battlefield and More by Giuseppe Nelva appeared first on DualShockers.
---
Female Artist Attacked By Trans Community For Gender Swapping Dream Daddy Characters
Permalink - Posted on 2017-07-27 22:30
The video game Dream Daddy: A Dad Dating Simulator from Game Grumps has become a runaway success. The game has...
---
A popular comedy sex game has been removed from Steam over 'pornography' complaints
Permalink - Posted on 2017-07-27 22:27
House Party will be available on Steam again once it's been 'watered down.'
---
EA's boss isn't bullish on mass-market VR
Permalink - Posted on 2017-07-27 22:22
---
Electronic Arts CEO Andrew Wilson said in an analyst call today that virtual reality is an "unbelievable innovation" but that it will take "a couple of years before it is a mass market opportunity."
Wilson is less bullish about VR, which analysts such as tech adviser Digi-Capital have said could be a $25 billion market by 2021. The CEO's bearish view is consistent with the notion that the initial wave of VR games and headsets hasn't been a huge hit with consumers yet.
"There's not a lot of new news on VR for us," Wilson said in the call. "People have come to terms that VR, while an unbelievable innovation, is going to take a couple of years before it is truly a mass market opportunity. We are in the same situation where we were. We have enabled VR capability in Frostbite. We have delivered a VR experience. We are still looking at what a sports game will look like in VR."
Jason Rubin, the head of studios at Oculus VR, said in an interview last week that he isn't surprised that the big companies like EA and Activision Blizzard haven't jumped into VR yet. Smaller companies are moving into VR, and they will stake out the opportunities first. Once that happens, the big companies like EA will likely acquire those that have the lead.
But Rubin said those big companies run the risk of disruption from small, more nimble rivals who don't have to wait for a huge market before they start learning how to make the right VR games for the masses. Rubin noted that companies such as Marvel, Warner Bros., Sony, and many others have chosen to dive into VR.
Wilson sounded a little more upbeat about augmented reality, where he described games that take advantage of your geographic location or your friend data, and the game takes advantage of that and enhances your experience of an AR game. He said you'll see more of that in the coming months coming from EA.
Wilson is in no hurry as EA had a good quarter, even though it didn't launch a single new game during the first fiscal quarter, and yet the company still hit its earnings targets. Live services for existing games drove EA's quarter.
The PC Gaming channel is presented by Intel®'s Game Dev program.
Subscribe to the PC Gaming channel
x
Thanks for your interest in the PC Gaming channel
Select the products you would like to subscribe to:
Intel Game Developer insights*
PC Gaming weekly news
Please enter a valid email address
Subscribe
*By checking this box, you are confirming you are an adult 18 years or older and you agree to Intel contacting you with marketing-related emails or by telephone. You may unsubscribe at any time. Intel's web sites and communications are subject to our Privacy Notice and Terms of Use.
---
The Destiny 2 PC Beta Opens Up in Late August, Here are the PC Specs You'll Need
Permalink - Posted on 2017-07-27 22:17
PC Guardians get ready for the Destiny 2 beta
---
Wolfenstein Avatar Might Have Gotten An Xbox Live Gamer Banned
Permalink - Posted on 2017-07-27 22:16
An Xbox Live gamer may have gotten banned from Xbox Live on account of a Wolfenstein avatar, according to a Reddit thread that he posted on the official Xbox subreddit. The redditor, named xChAsE6x,...
Read the rest of the story at SegmentNext.com
---
A look at the Splatoon 2018 Wall Calendar
Permalink - Posted on 2017-07-27 22:15
Amazon has put up the product page for the Splatoon 2018 Wall Calendar, revealing some details and images. If you are interested, you can preorder the colorful product, which is being published by Abrams Calendars with an ISBN-10 of 1419724606 and ISBN-13 of 978-1419724602, with this link from the shopping website. You can also check out the front cover with the image located just below this paragraph (the back cover, in addition to some preview pages, can be viewed on the aforementioned retailer listing).
You can check out Amazon's product description of the Splatoon 2018 Wall Calendar below:
Make your way through 2018 with colorful 3D art from the chaotic world of Splatoon™, the newest video game franchise from Nintendo®. Splatter enemies and claim your turf with ink-spewing, squid-like characters called Inklings. Change from humanoid to squid and back again to make your way across the battlefield at top speed.

According to the listing, the Splatoon 2018 Wall Calendar will be released on the 8th of August in 2017 for the North American region.
Splatoon was first released for the Nintendo Wii U in 2015. A new installment of the series was shown off for the Nintendo Switch platform as well. So, if you are a fan of the game, then you might want to check out the upcoming calendar as well.
The post A look at the Splatoon 2018 Wall Calendar appeared first on Game Idealist.
---
Amazon discounts Pyre on PS4
Permalink - Posted on 2017-07-27 22:15
Amazon has discounted the recently released Pyre. The critically acclaimed role-playing game is currently 10 percent off. If you are interested, you can check out the discount with this link from the shopping website.
You can also check out Amazon's list of features for Pyre below:
Pyre is a party-based RPG in which you lead a band of exiles to freedom through ancient competitions spread across a vast, mystical purgatory.
A New World from the Creators of Bastion and Transistor: Search the stars for the celestial landmarks and make your way across the Downside as you get to know a colorful cast of characters struggling to earn back their freedom.
Battle against adversaries in high-stakes, action-packed confrontations. Each victory (or defeat!) brings your exiles closer to enlightenment, as they gain access to new abilities.
Decide who returns to glory, and who remains in exile to the end of their days.
Introducing Versus Mode: On top of the single-player campaign, Pyre features a two-player head-to-head Versus Mode, where you can challenge a friend in one of the game's fast-paced ritual showdowns.
Which characters you bring into the field, along with the variety of unique environments, make it so no two Rites play out the same way. 1-2 players
Pyre came out for the PlayStation 4 on July 25th.
The post Amazon discounts Pyre on PS4 appeared first on Game Idealist.
---
Sundered - First 11 Minutes Gameplay
Permalink - Posted on 2017-07-27 22:13
Here is the opening 11 minutes of Sundered which is available on the PS4 and PC.
---
Sundered - Underground Monster Mash Gameplay
Permalink - Posted on 2017-07-27 22:13
In this Sundered gameplay clip, our hero enters the Underground Sanctum, and battles wave after wave of Eldritch Monsters. Sundered is available on the PS4 and PC.
---
Refresh Rate, V-Sync, G-Sync, and FreeSync: PC Graphics Settings Explained
Permalink - Posted on 2017-07-27 22:13
In our latest PC graphics explainer, we dig into what all refresh rate and these frame syncing terms mean and how it effects your games.
---
Sundered Review
Permalink - Posted on 2017-07-27 22:13
At first, Sundered seems like one of the many attempts by modern developers to recreate and reiterate upon the classic 2D Metroidvania formula. It closely follows in the lineage of its forbearers, but in doing so, it manages to take its best parts and mold them into a surprisingly fresh and involved experience that stands apart from its contemporaries. It's a tense and atmospheric adventure ripe with exploration and a combat system that's as fulfilling as it is flashy. Sudden difficulty spikes can bring it down sometimes, but its brilliant combat and progression systems elevate Sundered above its momentary annoyances.
You play as Eshe, a wanderer of a ruined world who discovers an ancient monument that sucks her into a vast, otherworldly cavern. Stuck within this realm, you're forced to journey forward under the guidance of a malevolent entity known as the Shining Trapezohedron to find a means of escape.
Sundered's story is bare bones and mostly exists in the periphery, often relying on you to scour the world for special rooms filled with bits of lore. When you do stumble upon such mythology, the Shining Trapezohedron offers you vague, ambivalent accounts of the cavern's former inhabitants and the war that caused them to perish. Its unreliable narration is unnerving, as you're never quite sure what to make of the machinations that brought the world to its knees, and whether or not it remains a threat. While you spend time deciphering the cavern's history, you hear next to nothing about Eshe's feelings about the predicament; she's a silent protagonist that rarely reacts to the events at hand. But like her, you are an outsider exploring Sundered's strange and gruesome world. What you discover is as morbid as it is fascinating, and it imbues your travels with a strong sense of unease.
Due to a rift in reality caused by the conflict between the ancient races that inhabited the cavern, the world is physically unstable; justification for Sundered's procedurally generated rooms. Aside from a few key areas, you rarely feel acquainted with your surroundings and are left helpless to adjust to its constantly changing labyrinthian pathways. It's unfortunate that the environments lack diversity in structure, coming across as repetitive in appearance. The game's hand-drawn characters and animations are a joy to look at, but the environments are inconsistent at best, sometimes captivating you with derelict ancient cities, but other times boring you with dull catacombs. It's an issue that's apparent early on, but once you're busy exploring uncharted territory, it's more of a minor disappointment that falls by the wayside when you're focused on exploration and combat.
Combat is demanding, but mastering your moves leads to exciting performances that leave you hungry for more.
During your travels, swarms of hostile creatures will occasionally bombard you from all directions. Sundered is particularly punishing during these moments, especially after having made substantial progress into uncharted territory; the blaring alarm cue that preempts each encounter instantly fills you with dread. It can feel overwhelming early on, but you quickly gain new abilities that give you the upper hand. The combat system is smooth and responsive, utilizing a level of complexity akin to Devil May Cry or Ninja Gaiden. Familiar attacks like launchers, air-juggles, and downward strikes can all be linked together to create an assortment of devastating combos. In addition, you acquire a fair number of abilities as you progress, including an air dash, a charge slash, and a double jump. They make you stronger, and make the process of dodging and countering attacks during a chaotic fight all the more exciting. Combat is demanding, but mastering your moves leads to exciting performances that leave you hungry for more.
On the occasion you do perish, you return to a safe room at the beginning of an area where you can spend currency on new skills. The wealth of stats you can enhance is as welcoming as it is extensive. Given the number of times you're likely to die, the opportunity to upgrade your character and explore different builds, prioritizing offense, defense, or mobility, is rewarding. You're even given the choice to enhance your abilities further by embracing dark energy from the Shining Trapezohedron, which adds another layer to progression; and your decision to accept or reject the opportunity will determine which of the three endings you ultimately receive.
Boss fights offer the most challenge, steadily ramping up with riveting duels against monstrosities that demand new tactics and quick reflexes to overcome.
The constant progression is a godsend considering Sundered's high level of difficulty. Boss fights in particular offer the most challenge, steadily ramping up with riveting duels against monstrosities that demand new tactics and quick reflexes to overcome. But there are times where Sundered's difficulty falters. Much of it roots from issues caused by its procedural room generation, which can sometimes work against you. You will occasionally face a boss or a swarm of enemies in an environment that--by chance--has random obstacles that get in your way. Moments like this--though rare--make you feel like your ability to survive isn't in your hands, but rather by luck of the draw.
It's frustrating when you're dealt a bad hand, but the reward of overcoming hardships outweighs the vexation. You're given the proper tools to succeed, and when you use them tactically, what was once frustrating quickly becomes gratifying. No matter the failure you endure--fair or unfair--Sundered always manages to reward you one small step at a time.
Sundered is an enjoyable journey that iterates upon the Metroidvania style in ways that are both satisfying and substantial. Its progression systems are constantly fulfilling and combat is complex and exhilarating. While rare moments of unfair circumstances hold it back, Sundered remains a compelling and rewarding experience that you'll be eager to play again, if only to seek out its other endings or to simply to wipe out another swarm of grotesque creatures.
---
The Enemy is You in New Echo Trailer
Permalink - Posted on 2017-07-27 22:13
First announced last year, Ultra Ultra has emerged out of the shadows and returned with new gameplay for their debut title, the sci-fi action title Echo. That gameplay, which can be seen below, shows off the game's intriguing premise, as protagonist En has to escape The Palace, a space station filled with Echoes, self-taught AIs […]
---
The Destiny 2 PC beta begins August 28 with early access
Permalink - Posted on 2017-07-27 22:11
The Destiny 2 beta on consoles was nice enough, but if you're anything like me, you're really just waiting for that PC beta to hurry up and get here. I got a taste of the PC version back at E3 and it was so smooth that I've actually struggled to re-adjust to the look and feel of the game on PlayStation 4.
"All told, this was the biggest Bungie Beta ever, and we're not even done running eager test subjects through the obstacle course," noted the studio. "We learned a lot about how we can improve the launch of Destiny 2 – on consoles, at least. There will come a time for a public analysis of our findings. Before we dare take a victory lap or share statistics for how many shots were fired in the new version of Control, we have preparations to make for the final phase of pre-launch sparring."
The public PC beta will run from August 29 through August 31, and early access kicks off a day earlier for folks who pre-order Destiny 2. As for the system specs (at least for the beta), look no further:
Recommended Spec

    CPU
    Intel - Core i5-2400
    AMD - Ryzen R5 1600X

    GPU
    Nvidia - GeForce GTX 970
    AMD - Radeon R9 390

    RAM
    8GB

Minimum Spec

    CPU
    Intel - Core i3-3250
    AMD - FX-4350

    GPU
    Nvidia - GeForce GTX 660 2GB
    AMD - Radeon HD 7850 2GB

    RAM
    6GB

If you're upgrading, here is hardware that's available today and runs the game well:

Recommended

    CPU - Intel Core i5-7400
    GPU - Nvidia GeForce GTX 1060 6GB

Minimum

    CPU - Intel Pentium G4560
    GPU - Nvidia GeForce GTX 1050 2GB

Bungie's Event Machine

    CPU – Intel i7-7700k
    GPU – Nvidia GeForce GTX 1080Ti 11GB
I'm hopeful the beta will be extended beyond August 31. That's not much time!
This Week At Bungie – 07/27/2017 [Bungie]
---
Destiny 2's PC beta dates and system requirements have been announced
Permalink - Posted on 2017-07-27 22:09
The console beta for Destiny 2 is now over, so Bungie have finally dated the PC test. If you have early access, you'll be able to play from August 28, but everyone else gets access a day later, August 29. 
Here's all the gear from the Destiny 2 beta. 
Bungie say the console beta for Destiny 2 was their biggest ever. Between August 28-31, let's see if the anticipation for Destiny on PC smashes that record. 
As well as revealing the dates, Bungie have also released the system requirements for the beta. These are a good gauge of what you'll need for the full game, though they are subject to change.
---
Major League Baseball Passes on Potential Overwatch League Trademark Challenge
Permalink - Posted on 2017-07-27 22:08
Major League Baseball has decided not to oppose Blizzard Entertainment's Overwatch League trademark filing, per law firm Morrison / Lee. As part of the OWL's trademark review process via the Trademark Trial and Appeal Board, organizations have the opportunity to oppose trademarks—and earlier this month, the MLB was reportedly preparing a challenge, along with a request for a 90 day extension.
Both logos, compared below courtesy Morrison / Lee, are relatively similar. To halt the granting of the trademark to Blizzard, the MLB would have to prove negative effects, such as that the similarities cause confusion among customers or create the impression that MLB is a participant in OWL.
The deadline to file the challenge and extension, July 26, has now come and gone without issue. OWL's trademark is presumably in place, and while it could still be challenged as a trademark infringement down the road, such a challenge is unlikely given the lack of current filing. Also of note is the incredible similarity found in many sports logos across the United States.

If this truly was a big issue with the MLB, you'd imagine they'd have done something about it much earlier. At least OWL's is a different color and includes the game's stylized font.
The post Major League Baseball Passes on Potential Overwatch League Trademark Challenge appeared first on The Esports Observer.
---
Blizzard's Dave Kosak Digs into Upcoming 'Hearthstone' Encounters
Permalink - Posted on 2017-07-27 22:07
One of the things I've been most curious of with the upcoming Hearthstone [Free] expansion, Knights of the Frozen Throne, is how Blizzard is going to navigate the waters of their typical kooky tone with one of the ultimate evils of the Warcraft universe. Well, a video released by Blizzard earlier in the day featuring Dave Kosak explores that thought process, along with digging into what it's actually going to be like participating in the upcoming single player content of the expansion.
As seen in the video, instead of going silly, Arthas will remain in character and instead just break the fourth wall. In a way, that solution is genius:
Additionally, it sounds like Arthas is going to be incredibly difficult. So much so that if you beat Arthas will all nine classes, you'll unlock a special pre-Lich King-ification Arthas hero portrait to use in game. Considering what you need to pay or the hoops to jump through to get most of the other special heroes, I'm pretty excited for this.
---