Level Editor now available for the spiritual successor to Descent, Overload
Revival Productions has released the Level Editor for its spiritual successor to Descent, Overload. This level editor will currently let you export Single Player levels and Challenge Mode levels, and multiplayer support will be added later.
As Revival Productions noted, for those itching to develop MP levels the team recommends exporting a potential MP level as SP or CM for testing so it's ready for export when MP support does get added.
Those interested can download it from here. Revival Productions has also released two new tutorial videos for Overload's Level Editor that you can find below.
---
The Sunday Papers
Sundays are for… watching the world cup? Is there a world cup thing? There's bound to be a world cup thing. If not, at least there's writing about video games.
Edwin Evans-Thirlwell, who sometimes writes words for us, wrote some words for Eurogamer about Ubisoft's attempts to sweep Tom Clancy's politics under the rug by doing their best to avoid talking about them. Thirlwell argues that equates to an endorsement, to "politics by stealth" – and he's not wrong. It's an attempt to be anodyne that, in modern-day America, I can only hope is doomed to fail – so long as people pay attention to articles like this one. (more…)
---
E3 2018: My Hero One's Justice Is Something Fans Will Likely Enjoy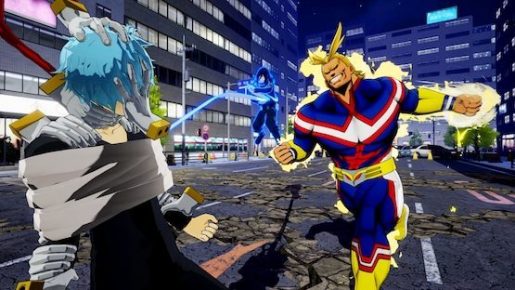 With a number of series coming to a close, My Hero Academia is quickly becoming one of Shonen Jump's most popular series. With an anime, spin-offs and a manga, it's only natural it would get some games too. My Hero One's Justice is one of those games and takes the battle manga and puts it in […]
The post E3 2018: My Hero One's Justice Is Something Fans Will Likely Enjoy appeared first on Just Push Start.
---
E3 2018: Soulcalibur VI is a Knockout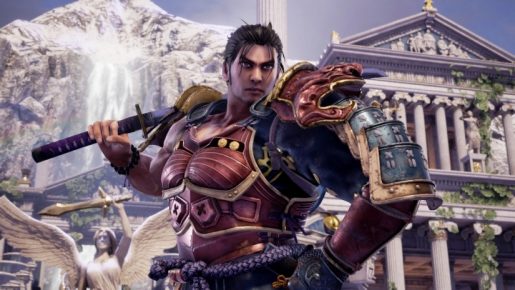 A lot has changed since Soulcalibur V released in 2012. eSports is on the rise, fighting games have made an effort to be more accessible, a few franchises have joined the fight, with a couple others falling from glory. With all this going on, Soulcalibur VI hopes to bring a modern take on the franchise, one that […]
The post E3 2018: Soulcalibur VI is a Knockout appeared first on Just Push Start.
---
Dead Or Alive Xtreme Venus Vacation Bikini-Yanking Update Has Game Journalists Clutching Pearls
DMM Games recently announced an update for Dead or Alive Xtreme: Venus Vacation that launched on June 21st. In update...
The post Dead Or Alive Xtreme Venus Vacation Bikini-Yanking Update Has Game Journalists Clutching Pearls appeared first on One Angry Gamer.
---
Fallout 76 Fans are Trying to Create a Map for the Game
A group of Twitter users have come together to create a predicted version of the Fallout 76 map using promotional materials Bethesda has released for the upcoming game.
---
Realm Royale Tweaks Controversial Forging Change for Class Weapons
After strong community backlash, developer Hi-Rez Studios tweaks the controversial forging change made in Realm Royale to make things less RNG-based.
---
Assassin Creed Odyssey's Female Protagonist Is Canon
Assassin Creed Odyssey's creative director, Johnathan Dumont, reveals that the game's female protagonist, Kassandra, will be the canon the option for the game.
---
Fortnite Dev Sues Leaker for Spoiling Comet Strike Surprise
Fortnite developer Epic Games files a lawsuit against Thomas Hannah, the accused leaker behind the preemptive reveal of Dusty Depot's destruction by a meteor.
---
Top 10 fighting games on mobile: Street Fighter IV, Tekken, and more
The best fighting games have the potential to turn even the most gentle pacifists into bloodthirsty warriors, eager for another round of mano-a-mano combat. Nothing gets the adrenaline pumping like a good versus brawler, and there are plenty of them on mobile. Here's our top 10…
10. Street Fighter IV Champion Edition
Publisher: Capcom
Capcom hasn't gotten around to bringing Street Fighter V to mobile yet, but at least we've got a decent version of its predecessor to satisfy our need for Dragon Punches and Sonic Booms. Admittedly, Street Fighter IV Champion Edition was ropey at launch, bogged down by control issues and online multiplayer woes, but the developer has since ironed out many of its biggest problems with patches.
It may be imperfect, especially if you don't have an MFi controller at your disposal, but Street Fighter IV Champion Edition is a fully-fledged versus brawler in the palm of your hand nevertheless.
9. Injustice 2
Publisher: Warner Bros
Injustice 2 achieved everything it set out to do when it arrived on iOS and Android devices, namely scale down a popular superhero brawler for home consoles into a polished, mobile-friendly package. The sophisticated combos which serve as its bigger sibling's bread and butter make way for simple taps and screen swipes, though the depth isn't sacrificed.
Warner Bros didn't quite pull off a flawless victory here. While the graphics are impressive, combat is at times formulaic and the microtransactions will no doubt put some players off, but any game where you can clobber Harley Quinn with Wonder Woman and punch Green Lantern in the face as Batman is worth playing at least once.
8. WWE Immortals
Publisher: Warner Bros
Don't let the branding fool you. This is no mere wrestling game. WWE Immortals is a mash-up of American wrestling and Mortal Kombat which thrusts the ring's biggest stars into the thick of a fantasy storyline. It's a side-on versus brawler and the action mostly comes down to frantic screen taps and swipes, but that's fine if you want to blow off some steam and take in an entertaining narrative while you're at it.
7. King of Fighters '98
Publisher: SNK
If you want to kick it old school with a classic arcade brawler, look no further than King of Fighters '98. The SNK series once fought tooth and nail with Street Fighter for genre dominance and the debate over which franchise was superior still rages on. One thing is certain though, King of Fighters '98 plays just as well as Street Fighter II today.
6. Real Boxing 2 Rocky
Publisher: Vivid Games
Who would have thought we'd see a licensed Rocky game more than a decade after the mainline movie series ended? Real Boxing 2 Rocky is a game nobody really asked for, but it's surprisingly good nonetheless.
The touchscreen controls are tight inside the ring and there's plenty to keep you busy outside of it, from mini-games to character customisation. There's also the chance to square off against Rocky legends such as Ivan Drago, Clubber Lang and Apollo Creed, not to mention the opportunity to take control of the Italian Stallion himself.
5. Tekken
Publisher: Bandai Namco
Some Tekken fans felt its mobile iteration was watered-down, and while it's true that the gameplay has been streamlined, what Bandai Namco has come up with is a good fit for phones and tablets. Tekken condenses combat to make it a good fit for touchscreen devices, though much of the game revolves around collecting cards to use in battles.
The game is based on a similar formula to Injustice, and what it lacks in depth, it will make up for in nostalgia when you're being reacquainted with series legends such as Paul, Nina, Kazuya and Panda.
4. EA Sports UFC
Publisher: EA Sports
When Electronic Arts ported EA Sports UFC to mobile devices, it replaced the sophisticated control scheme with a minimalism tappy, swipey interface, but it does the job. What it lacks in substance, it makes up for in authenticity as this is a fully-licensed product, complete with a roster of 70 real-life MMA stars. If you prefer brutal sports to superheroes and street fights, this is the brawler for you.
3. Shadow Fight 3
Publisher: Nekki
With its gorgeous, console-quality graphics, Nekki's threequel Shadow Fight 3 has the look and feel of a triple-A versus brawler. The freemium business model will put some players off, but others will stick around for the story and role-playing components, even if that means grinding away to avoid investing any actual money into the game.
2. Marvel Contest Of Champions
Publisher: Kabam
Kabam's Marvel Contest Of Champions is another superhero brawler that makes all of the right cutbacks to optimise it for mobile. It's a more upbeat and faster-paced experience than Injustice 2, and the character roster reads like a who's who of the Marvel Universe.
The game is instantly playable and boasts console-quality visuals, which isn't to say it's capable of competing with the high-end brawlers found on the PS4 and Xbox One. Nevertheless, you won't find many better versus fighters on the app stores, especially if superheroes are your thing.
1. Skullgirls
Publisher: Autumn Games
Autumn Games did a fantastic job porting Skullgirls from home consoles to mobile, sacrificing none of its stunning artwork and animation in transit. Packed with personality, this cartoon brawler is fast-paced and fluid and includes RPG elements for added substance. What's more, the game works perfectly on touchscreen hardware.
The post Top 10 fighting games on mobile: Street Fighter IV, Tekken, and more appeared first on Gamezebo.
---
Under $20 sale on PS4 games include Destiny 2, Dragon Quest Heroes II, Raiden V and more
Amazon has heavily discounted several PlayStation 4 games. The deals include Destiny 2, Dragon Quest Heroes II Explorer's Edition, Raiden V: Director's Cut Limited Edition, Titan Quest, Victor Vran: Overkill Edition and more. If you are interested, you can check out the discounts with the following links:
The post Under $20 sale on PS4 games include Destiny 2, Dragon Quest Heroes II, Raiden V and more appeared first on Game Idealist.
---
Video: Yo-Kai Watch 4 Teaser Trailer Reconfirms 2018 Release Date For Japan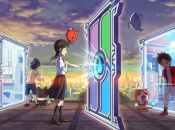 Western audiences still waiting for the third game.
During the month of April, it was announced the next installment in Level-5's Yo-Kai Watch video game franchise would be released on the Nintendo Switch. Simply known as Yo-Kai Watch 4, the game was scheduled for Japan later this year. CoroCoro - a monthly Japanese manga magazine - has now revealed the first official video for the upcoming game, in the form of a teaser trailer. 
The brief clip shows the franchise's original protagonist, Keita. Also making an appearance is Keita's daughter, Natsume, and Shin - the star of the upcoming Yo-Kai Watch film, Forever Friends. The trailer teases doors will open to three worlds while displaying the key-shaped 'Yo-kai Ark' item. Based on the footage, it appears the title is still on track for a 2018 release in Japan. Meanwhile, in the West, fans of the series continue to wait for the localisation of Yo-Kai Watch 3 on 3DS.
Read the full article on nintendolife.com
---
Top Upcoming Adventure Video Games Of 2019
2019 is inbound and if you're looking to start charting down the various video game titles to keep track of for the upcoming year then we suggest taking a look at our list below. We have listed down the most anticipated adventure video games slated to launch at some point in 2019.
This article will also be updated in the future after new video games are announced and potentially new information for the video games already listed below. As a result, we suggest keeping this list bookmarked.
---
Kingdom Hearts III
Developer: Square Enix
Publisher: Square Enix
Platforms: PS4, XBO
Release: January 29, 2019
Players will once again go on another grand adventure with Sora and his friends as he battles the evil heartless in Kingdom Hearts III. We've been waiting for the arrival of this third main installment to the Kingdom Hearts franchise for years and now we'll soon be able to play it in early 2019.
As always, Sora will meet with a plethora of Disney themed worlds and characters all while battling enemies. However, it seems that the developers are looking to expand the open world capabilities for the game as players should be able to freely explore the various Disney worlds. Likewise, there are bound to be several new Disney locations that have yet to make it in a Kingdom Hearts video game installment such as Frozen.
---
Jedi: Fallen Order
Developer: Respawn Entertainment
Publisher: Electronic Arts
Platforms: PC, PS4, XBO
Release: 2019
For quite some time now we've known that Respawn Entertainment, the developers responsible for Titanfall, was working on a Star Wars video game project. During E3 2018 we got a few small details regarding the upcoming game.
So far we know that this will be a single-player narrative adventure called Jedi: Fallen Order. Players will be taking on the role of a padawan that managed to escape after the events of Star Wars: Episode III – Revenge of the Sith. This will be a dark story as you are one of the last of remaining Jedi that are being hunted down.
---
Anthem
Developer: BioWare
Publisher: Electronic Arts
Platforms: PC, PS4, XBO
Release: March 2019
BioWare is known for delivering in-depth RPG video game titles and their next IP set to launch in 2019 may just be another title worth picking up.  Set in the distant future where humanity has explored and colonized other planets, players will be taking the role of a Freelancer in the upcoming title Anthem. These Freelancers are specialized task force members that are capable of exploring new open worlds that are filled with hostilities.
Most of these worlds are uncharted or filled with dangers resulting in the need for various Freelancers. With the use of advanced suits known as Javelins, Freelancers will not only be able to traverse the world quickly but also be able to fight off any monstrous creatures that show up along the way. Likewise, this adventure will be available as a cooperative gameplay experience with up to four players.
---
In The valley of gods
Developer: Campo Santo
Publisher: Valve Corporation
Platforms: PC
Release: 2019
The development team responsible for Firewatch, Campo Santo, is bringing out a brand new video game in 2019. This is yet another narrative journey adventure but set in the 1920s where players take on the role of a woman named Rashida.
Rashida is an explorer and filmmaker that has been disgraced and its left her with needing one last big adventure. This last adventure has taken her to Egypt where she must explore ancient tombs but it will come at a cost. In order to reclaim her title in the professional world, Rashida will have to work with Zora, a partner that she had sworn to never work with again.
The post Top Upcoming Adventure Video Games Of 2019 appeared first on Gameranx.
---
RPCS3 Emulator Can Now Play Lollipop Chainsaw; 33% Of PS3 Games Now Playable
Grasshopper Manufacturer's 2012 satirical hack-and-slash game, Lollipop Chainsaw, was one of the last comically sexy games aimed at the mainstream...
The post RPCS3 Emulator Can Now Play Lollipop Chainsaw; 33% Of PS3 Games Now Playable appeared first on One Angry Gamer.
---
Mario Tennis Aces Won't Let You Play A Regular Game Of Tennis, And Players Aren't Happy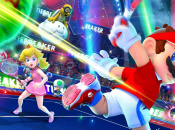 Game, game and match.
According to Eurogamer, there are a number of disgruntled Mario Tennis Aces owners. The uproar stems from the fact the game, outside of CPU tournaments, only allows users to play a streamlined version of tennis, following the same scoring, but not the fully established game, set and match rules.
Instead, it's the best of three games wins the match. As there are no sets, it's possible to win a match in eight points. Users have reportedly searched around, and so far have had no luck changing these settings.
Read the full article on nintendolife.com
---
Imagining World of Warcraft in Jerusalem
At some point in 2007, I become hopelessly addicted to World of Warcraft.
I was 24 years old, finishing art school, severely depressed and dealing with the fact that my life was just not going the way I expected. Somewhere around that time, during a drunken few hours in a restaurant in downtown Jerusalem, a friend and I created JarWow - a mod of World of Warcraft that translates the mechanics, races and areas of the game to early 21st century Jerusalem. Jerusalem seemed like a perfect stage for a complex MMO, with two culturally different factions in a bitter territory dispute. Conversely, World of Warcraft, which relies on simplification and stereotypes, cannot truly represent the complexity of modern Jerusalem.
I moved to Jerusalem in 1993, when I was nine years old; I left in 2009 when I was 26. The Oslo accords, a set of agreements made by Israel and Palestine which started the peace process, had just been signed in 1993, and while Jerusalem will never be entirely calm, there was a sense of hope in the air and some optimism - even if the question of the unification of the city continued to be a contentious issue. By 2007, the situation was completely different. The second intifada - the second Palestinian uprising against Israel and a period of intense violence - had ended, but its legacy lingered in the empty streets of downtown Jerusalem and the quiet tension between the different groups that share the city. This was a tension not just between the Jewish and Arab population, but also between the more traditional and more liberal forces in the city. While this tension would escalate again in the next few years (with Operation Cast Lead and the situation in Gaza just around the corner), at this point the status quo was maintained and the city was (at least on the surface) calm.
---
Top Upcoming Open World Video Games Of 2019
Are you searching for some great open world titles that are slated to launch in 2019? Look no further as we have compiled the best upcoming open world games for the PC, PlayStation 4, Xbox One, and Nintendo Switch platforms.
Keep this list bookmarked as we'll continue to update this article when new exciting games are announced or further information is released for a particular game listed below. Without further ado, here are our picks for the top upcoming open world video games of 2019.
---
Dying Light 2
Developer: Techland
Publisher: Warner Bros. Interactive Entertainment
Platforms: PC, PS4, XBO
Release: 2019
Dying Light 2 was unveiled during E3 2018 where we are once again tossed into the zombie apocalyptic world and forced to fight for survival. Players will be in a new city location where factions are at a constant battle to retain control of the area. However, the developers are giving players more freedom as they can choose to go down a variety of pathways though they will all have their own particular consequences.
Just as before, this is an open world game that will allow players to traverse freely. However, you'll have to battle the undead if you choose to leave beyond the city walls. Set fifteen years after the events of the original title, Dying Light 2 will still retain the same hostile zombie creatures though they will continue to be lethargic during the day and more aggressive at night.
---
Crackdown 3
Developer: Reagant Games, Sumo Digital
Publisher: Microsoft Studios
Platforms: PC, XBO
Release: February 22, 2019
The third installment to the Crackdown franchise was first announced to the masses in 2014. Since then, we've been waiting for the game to finally release into the market. Now that the game is confirmed to launch in 2019, we're slowly coming to the final stretch before we can pick our very own copy up from store shelves.
Within Crackdown 3, the narrative will take place ten years after the events of Crackdown 2. A new terrorist organization has shaken things up again as they killed off the power for the entire world. Now players will have to explore and hunt down the terrorist group while stepping into the shoes of a member within the agency.
This is an action-adventure sandbox title where players can cause massive destruction across the city structures as they take on the terrorists or duke it out with online multiplayer game modes.
---
Tom Clancy's: The Division 2
Developer: Massive Entertainment
Publisher: Ubisoft
Platforms: PC, PS4, XBO
Release: March 15, 2019
This upcoming installment to The Division is slated to follow the events of the first title. The Division 2 takes place just a few months shy from a full year after the first title where there is a new primal enemy focus. As The United States of America begins to get back on their feet from the viral outbreak that plagued the first installment, the government has started to unleash harsh laws.
Innocent civilians are being slaughtered leaving daily life to be a difficult struggle. Players will be taking on the role of an agent within The Division as they start a new civil war. The game was announced during E3 2018 so we're still waiting on some of the finer details for the game. However, the developers will apparently offer a much bigger open world experience. Instead of the enclosed feeling of the city streets that flooded the first game, The Division 2 will feature large open spaces as you explore and complete missions.
---
Anthem
Developer: BioWare
Publisher: Electronic Arts
Platforms: PC, PS4, XBO
Release: March 2019
Anthem, the upcoming video game IP from BioWare, was originally slated to launch in 2018. However, that quickly changed when the game was ultimately pushed back for a 2019 release. This is a science fiction style RPG where humanity has begun to colonize other planets. However, within these planets are harsh environments and creatures.
Players will take on the role of a Freelancer, an elite task force member that can explore the open world. However, in order to do so, Freelancer's will require the use of a Javelin. These are specialized suits that are capable of traversing the world at great speeds along with combat-equipped weapons to fight against any hostile creatures that you may come across.
However, you don't have to explore and fight off the various monsters by yourself. BioWare is developing Anthem to be a cooperative gameplay experience where up to four players can work together.
---
Kingdom Hearts III
Developer: Square Enix
Publisher: Square Enix
Platforms: PS4, XBO
Release: January 29, 2019
Kingdom Hearts III is a game we've been waiting to release for years. Thankfully the wait is coming to an end as the game is set to launch in early 2019. Players will once again take on the role of Sora as he battles off the evil heartless while visiting Disney themed worlds and characters.
There are bound to be plenty of new Disney world's to visit and characters to meet since the second installment came to an end. However, unlike the past installments, developers have created Kingdom Hearts III to feature more open world areas, giving players the ability to explore along with room for bigger battles.
The post Top Upcoming Open World Video Games Of 2019 appeared first on Gameranx.
---
paiN Gaming punch their ticket to TI8
After a very hype five-game series, paiN Gaming overpowered and outlasted SG esports 3:2 to claim the only spot allocated to South America for TI8. 
Click here to read the full article.
---
Islands Of Nyne Enters Steam Early Access On July 12; Will Stay In Early Access For 1 Year
If you've been waiting patiently for Define Human Studios' Islands of Nyne to launch will finally be able to get...
The post Islands Of Nyne Enters Steam Early Access On July 12; Will Stay In Early Access For 1 Year appeared first on One Angry Gamer.
---
Screenshot Saturday Featuring Afterparty, A Fold Apart, Many More
Well, it's time once again for Screenshot Saturday, where both aspiring and experienced members of the game industry can use a simple hashtag to hopefully serve as a building block for a future classic in the making, showcasing their WIPs in various ways. And while it seemed difficult at first to top our supersized post-E3 […]
---